DIY 3D-Printed Mini Farm By the Health Ranger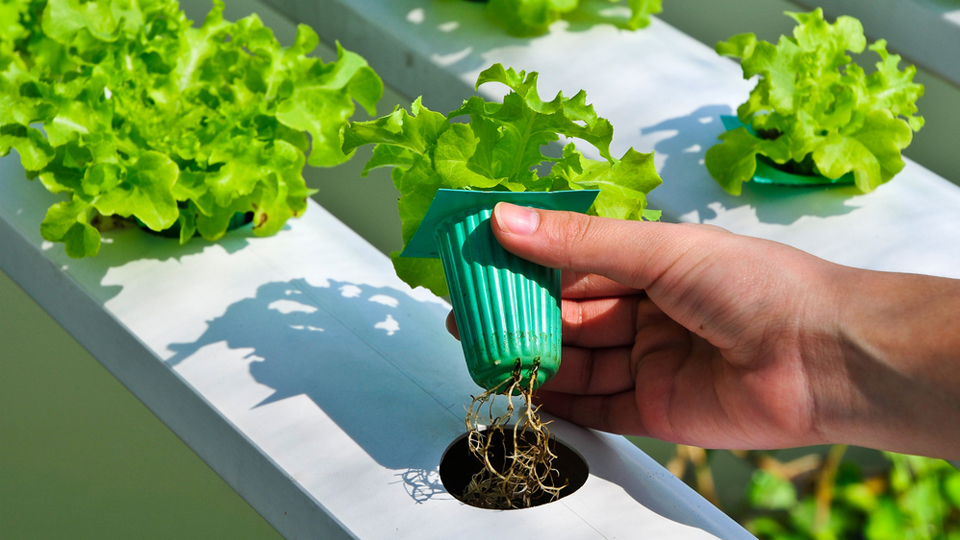 Look out 3Dponics, there's a new open-source, 3D-printed garden in town! Recent online chatter via Foodrising.org, Natural News and their founder Mike Adams, a.k.a. the Health Ranger, has us talking about a new, slightly modified version of the what looks a lot like the 3Dponics DIY hydroponics system.
Even though the Health Ranger's Mini-Farm Grow Box is astoundingly similar to 3Dponics, we're thrilled that our idea has inspired people to build 3D-printed gardens of their own, especially if they're offering a solution to a global problem and not trying to profit from it.
Mini-Farm Grow Box: Overview
Adams revealed his low-cost, low-tech hydroponics system, which resembles a typical horizontal hydroponics farm, earlier this month at Health Freedom Expo in Naples, Florida. We've summarized the key benefits and features below:
No electricity or fossil fuels required
No circuit boards, pumps or gears required
Gravity-fed delivery system
Automatic water leveling control system
Easy to assemble and use
Open source
3D-printable
Affordable
Supplies and materials are readily available
EMP-proof (EMP = electromagnetic pulse)
Self-sustaining and self-reliant, ensuring survival in case of a power outage, a pandemic outbreak or any other global catastrophe
Will be manufactured in Texas
What We Like About It
In addition to being a prime example of a positive application of 3D printing, Adams' mini farm promotes sustainability and the consumption of organic, non-GMO food–putting people in charge of their own food supply and taking power away from profit-seeking multinational corporations.
And since we strongly believes that 3D printing will be a powerful teaching tool in today's STEM-based curricula, we love that Adams plans to donate his systems to schools across the U.S.
Much like 3Dponics, the plans and digital files for the Health Rangers' system are available for free download along with how-to videos and explanations of the various components and technologies used to fabricate the system.
What do you think?
There's one little detail we'd like to point out. In a blog leading up to the official launch of mini farm, Adams said: "I am not the original discoverer of the underlying principles of this invention, by the way."
Interesting.
We can't help but wonder, who was he inspired by? We'd also be curious to know what the 3Dponics community thinks about this.
Do you think it resembles 3Dponics? Will it work? Is it a realistic solution if an apocalypse were to occur? Share your thoughts online!