3Dponics in Hong Kong: Attending the Symposium on Advanced 3D-Printing Technology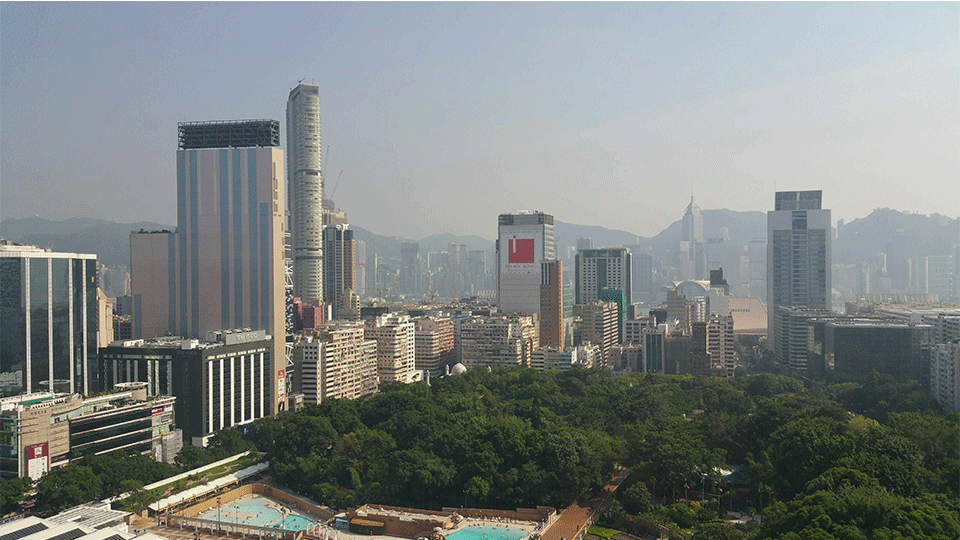 "Hey Charlie, do you want to go to Hong Kong?" Talk about a cool way to be greeted on a Monday morning at the office!
So how exactly did this come about? Michael, the CEO of 3Dponics, had been invited to speak at the Hong Kong Productivity Council's Symposium on Advanced 3D Printing Technology and Innovative Applications. However, with prior engagements in Taiwan, Michael was not able to be in both places at once, and so, he asked me to speak in his stead. I agreed and, within a few short weeks, was on a 15-hour flight from Toronto to Hong Kong–all expenses paid by the HKPC, a semi-government institution that educates and employs thousands of people in the region.
I must admit, I was highly skeptical of the whole arrangement. There was very little information on the event, and all of us at 3Dponics were unsure how we were selected to be a part of this symposium. A handful of other 3D-printing companies were sending representatives to speak at this event, and all had very individual views of the 3D-printing industry.
Although very professional in their brief email correspondences, the HKPC left many unanswered questions, which would occasionally jump up in my mind during the flight. But, I love new experiences and am always willing to represent 3Dponics when required. Plus, it's good to know some ex-Special Forces in the event that I need to be extracted from a POW camp! (Maybe I should stop watching Chuck Norris movies.)
All jokes aside, it was an exciting trip, and I was really looking forward to meeting the organizers of the HKPC, who seemed very enthusiastic and supportive about everything we're doing at 3Dponics.
Day 1: Arriving to Hong Kong
I was greeted at Hong Kong International Airport by Chris, an HKPC member. He hailed us a taxi and brought me to my hotel. He was a young technology enthusiast who seemed really excited about this symposium. It was their inaugural event, and I can tell that many, many hours were spent putting all of this together.
After arriving at the hotel and finally getting some sleep, I decided to walk around the city. I had no idea where I was, and I wanted to explore, one tired step at a time.
The hotel was down the street from what I later learned was the Kowloon Temple Street Night Market. It was 11:30 p.m., and it was a happening place! Tons of street vendors, great food, and people shopping their hearts out. I easily spent a few hours walking through all of the areas within the market and testing out various street foods that were offered up to me. It was hot, humid, busy, and an interesting way to fight off jet lag! My first experiences in Hong Kong were, so far, pretty sweet.
Day 2: At the 3D-Printing Symposium
In the morning, all of the guest speakers who were invited to the symposium met for breakfast at the hotel. We had a chance to introduce our companies and discuss our presentations before being whisked off–i.e., crammed into a minivan–and driven to the Hong Kong Productivity Council's office.
As we arrived at the back entrance of this protected building, those movie-based POW thoughts came creeping back in–but only for a short while. I was happy to know that I was not the only one in the group to feel the same way!
Once inside the HKPC building, we were led to the conference room: a small but effective space, where a a number of people had already gathered. Two tables were set up, each showcasing the products of a local 3D-printing company.
Knowing that this was the HKPC's first symposium, all of the speakers felt a certain amount of pressure on their shoulders. It was an intimate crowd, composed mainly of HKPC members and associates. My seminar was the first one on deck, and I could tell everybody was wide awake and ready to go!
The crowd's reaction once my 45-minute presentation was over was really positive, and I received a handful of great questions as audience members tried to grasp the 3Dponics business model, which is definitely unique and unconventional.
During the breaks, and in between the other speakers, many of the symposium participants came up to me to ask questions, talk about their ideas and politely hand me their business cards.
All of the speakers had great things to say. Gauging the attendees of this symposium, I could see that they were like sponges, trying to soak up as much information as possible. Those attending this symposium seemed to be genuinely interested in how to be successful in 3D printing–a question that all of us who were speaking are still in the process of determining for ourselves.
But it was a great and reassuring experience to share the vision and achievements of our company in hopes that it may encourage and motivate new ones to grow. This, essentially, is the core of 3Dponics: plant a seed; grow a tree!
Heading home
The day wrapped up earlier than I had anticipated, and I left for the Hong Kong airport just as quickly as I had arrived. While waiting for my flight, I finally had time to recap what had just happened. I was still alive and with all of my organs seemingly still intact. I got to catch a glimpse of an exceptionally vibrant country and was a part of a symposium with some of the 3D-printing industry's leaders in innovation, and with some of the most enthusiastic new entrepreneurs I have seen to date.
Overall, it was a great experience, and it was even nicer to see the need for and interest in 3Dponics as far away as China. Another reassurance that we're on the right track. I was grateful for the opportunity to talk about 3Dponics in such a unique setting and in a country that is truly captivating.
Unfortunately, Hong Kong customs seized the 3D-printed thank-you gift I received from HKPC due to its suspicious nature. To be honest, I'm just relieved that's the only thing of mine that went missing this trip!